Best iPhone apps (2020)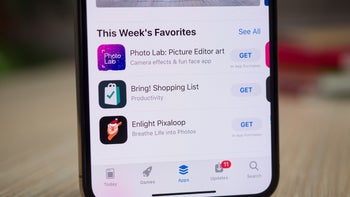 Whether you have just bought a new iPhone or if you are looking for some ideas to freshen up your device, we have this list of the most essential free iPhone apps that will help you make the best of your gadget.
After years of try and fail, we've come with a list of essential iPhone apps that we keep on coming back to every time we switch to an iPhone.
Time and time again, we keep on coming back to these apps
In this list, we have tried to mostly avoid apps like Facebook, Whatsapp, Twitter and the rest of social media that you use often because... well, you know these apps well anyway. What we want to show you here are some apps that will improve the iPhone experience and that you may have not heard of. Read on.
Best Camera Apps for iPhone
Photography
If you are looking for an alternative to the dead simple stock Camera app on your iPhone, check out Halide. It's easily among the best photo apps for iPhone — extremely powerful manual controls, focus peaking, level measurement and a beautiful, yet easy to understand interface.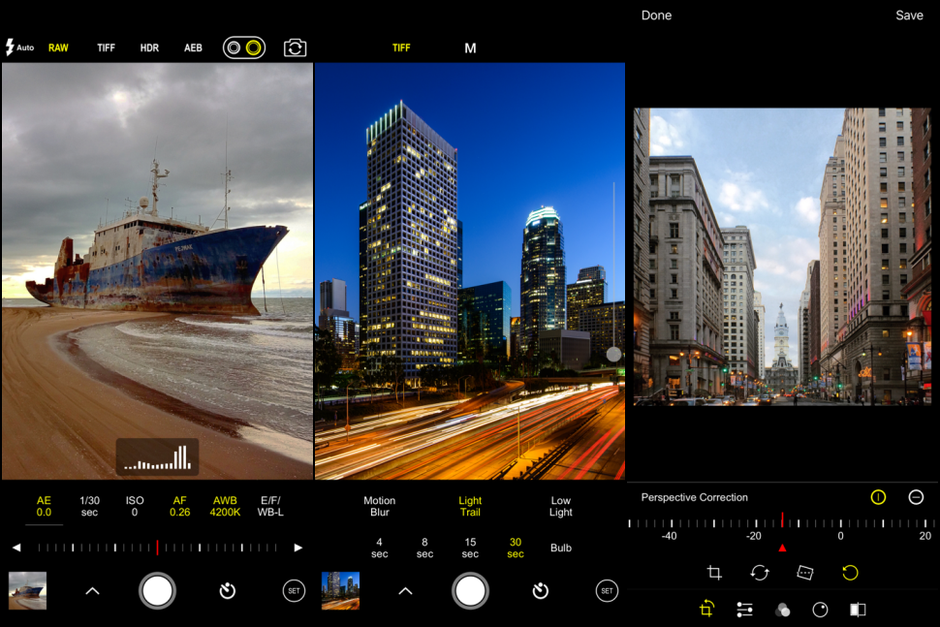 Another super-powerful manual camera app, which is a bit more rich on features. If the minimalistic Halide is a bit skimpy for your tastes, check out ProCam 7 — massive amounts of filters, options, and editing features for both photos and videos.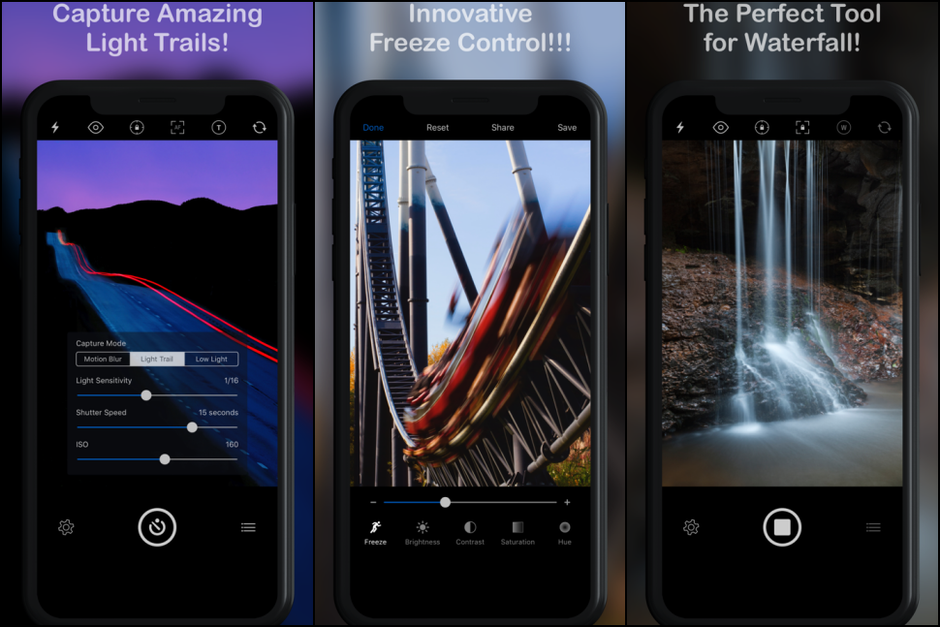 Taking photos of light trails or waterfalls that look dreamy or hazy is done with a "slow shutter". You can kind of emulate this effect by editing a Live Photo with your stock iPhone photo viewer. But if you want even longer exposures, you will need to go to a 3rd party app. Well, Slow Shutter Cam is one of the best iPhone apps in the business.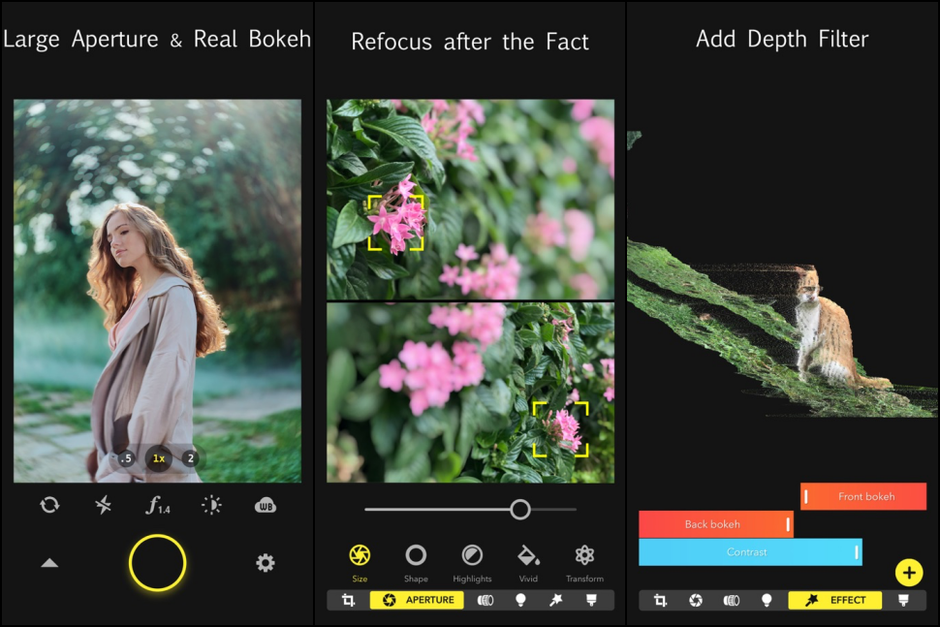 Love Portrait Mode? Focos takes it to the next level, giving you complete control over the depth of your photos. It even takes it to the next level by letting you view a 3D map of the photo depth information and fine tuning it – from foreground boken to background bokeh. It's pretty fun to play around in.
Video
FiLMiC Pro is an app for video enthusiasts and not daily users, but with so many people vlogging these days, you might find it interesting. FiLMiC Pro allows you to take full manual control over video by selecting the bit-rate, the aspect ratio, to focus manually, to lock focus and exposure, and more. It's considered to be the best video camera app for iPhone, but it can get quite costly. Especially since some of its extra features are a separate in-app purchase.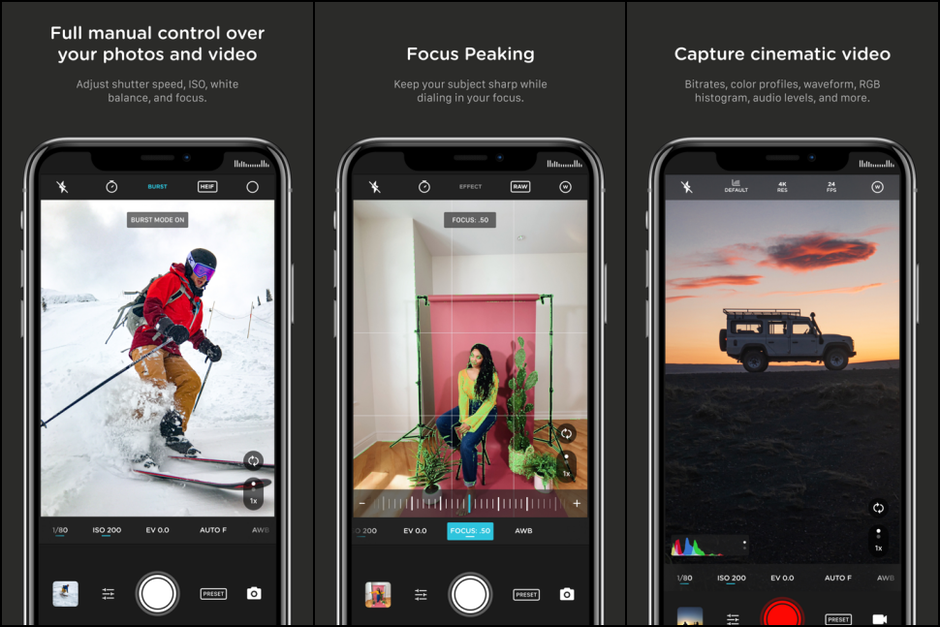 FiLMiC is cool and all but maybe a bit too expensive. If you want to just dip your toes in iPhone videography, you may want to check out a cheaper app first. Well, Pro Camera by Moment is full of features, including convenient focus peaking, that give you complete manual control over your video shooting, but at a fraction of the price. So, it's an awesome alternative.
Best Photo Editing Apps for iPhone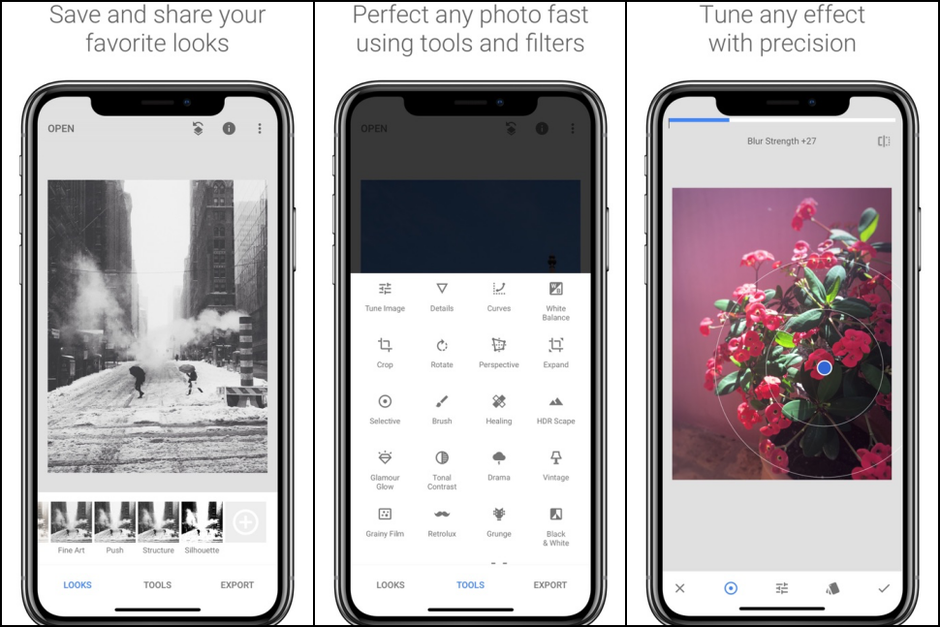 Snapseed stands out with its extremely intuitive and touch-friendly interface, allowing you to tweak every aspect of an image with a precision and ease that no other mobile image editor can offer. It offers a very quick workflow and helps you transform images in a jiffy. Easily among the best photo editing apps for both iPhone and Android.
Google Photos allows you to back up an indefinite amount of images to the Google cloud (downsized to 16-megapixel resolution, if they are bigger, and up to 15GB of files in original sizes), and it offers an ingenious way to manage those images. Neatly organized in albums and with some added flare courtesy of Google's smart algorithms, you get smart mashups and collages of images every once in a while as a nice surprise. The true power of Google Photos, however, lies in its ability to decipher what's in images, so you can easily search for something in a large collection: just type something like 'people', 'flowers' or 'buildings' to get all the images in your library that contain either of these items. Neat!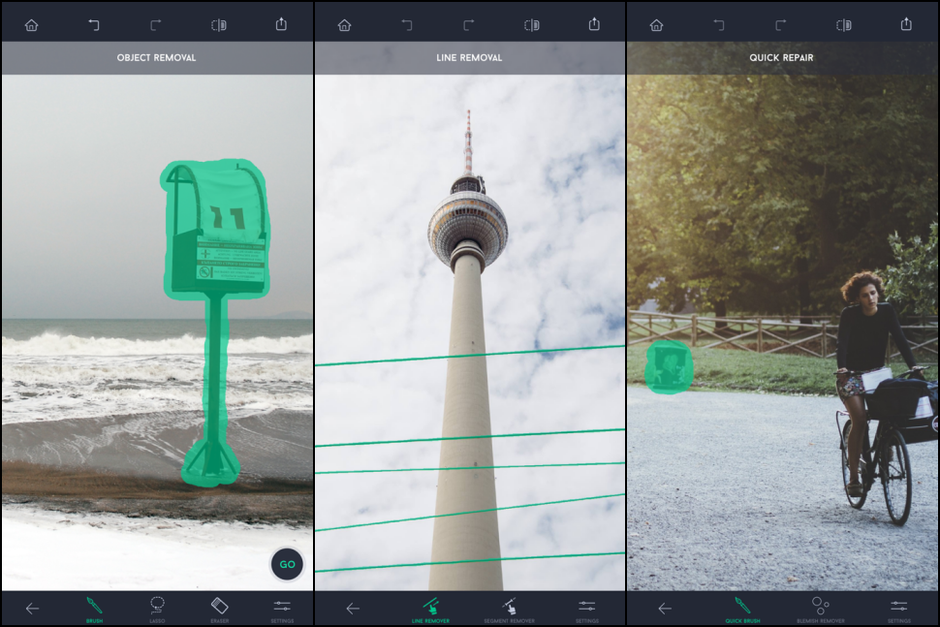 Sometimes, the perfect shot is ruined by... something. A wire, a piece of trash, an annoying object, or even a photobomber. TouchRetouch is a healing tool, which lets you very quickly and easily "delete" such objects by intelligently masking them and covering them up with patterns it picks up from the rest of the photo.
Best Video Editing Apps for iPhone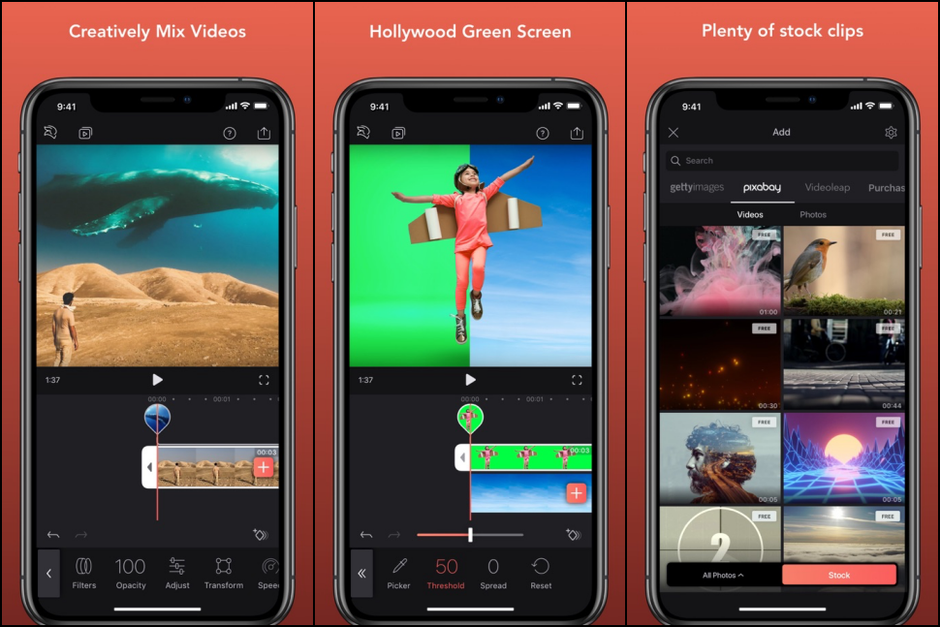 One of the best video editing apps for iPhone. Videoleap is powerful, yet super-simple and intuitive to use. With multiple controls over video colors, exposure, and cropping, multiple layers, text, audio track support, and even keyframes, it's one of our favorite video editors to use on a phone or tablet. Best part of all? It's free. You can unlock more powerful features within the app once you decide you like it.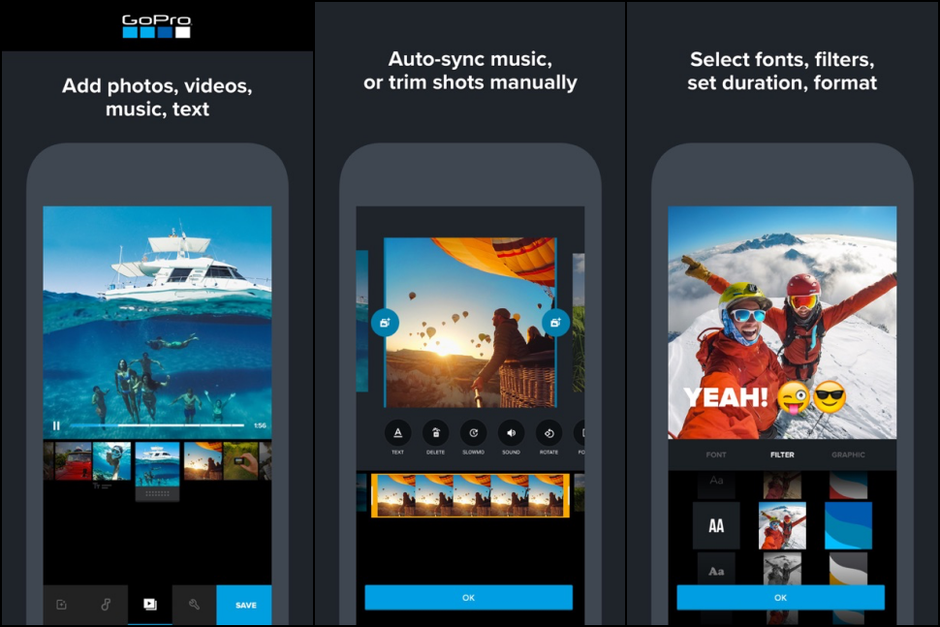 Don't want to spend tons of time editing a quick trailer? Technically, GoPro made this app for your action camera footage. But it can, actually, take any clip or photo from your library and stitch them together in a cool video. You just choose the media you want it to use and let it do its thing — it selects the most interesting parts of your video and creates an action-packed clip that doesn't let the viewer get bored. Alternatively, you can go into the clips and choose the specific moments you want to be left in the final product, just so the app doesn't trim them out.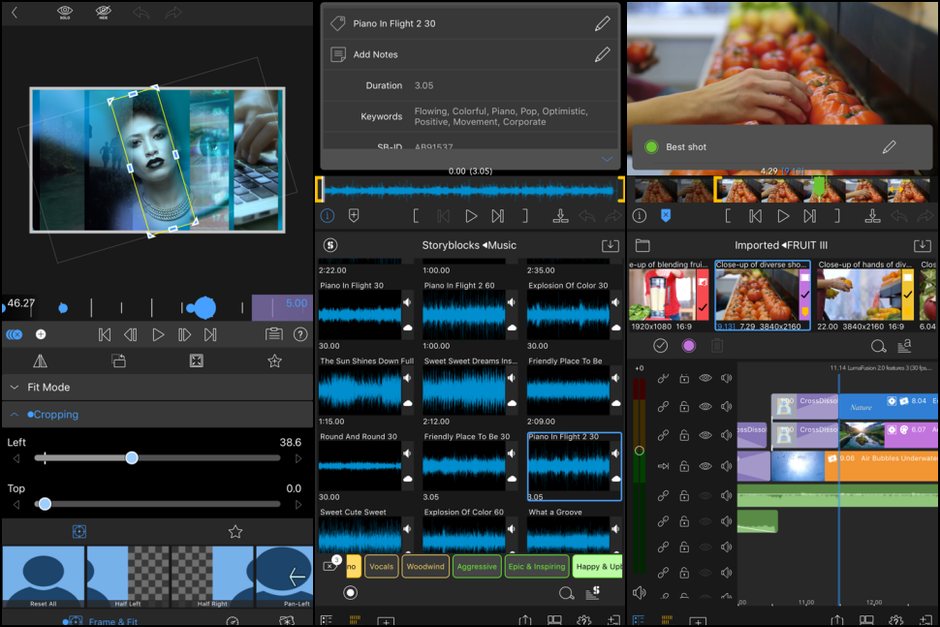 OK, now we are getting serious. Anyone who does video editing on an iPhone or iPad swears by Luma Fusion, and for good reason. It's pretty much the Final Cut Pro of iOS — it supports multiple tracks, tons of transitions, has a fantastic workflow and is basically... a crazy serious app for video editing.
Spark by Readdle is another solid email app with support for push notifications and with a clever split of your email between regular mail, newsletters and others, which makes it easier to deal with spam. It's also fast, responsive and offers quite a few customization options.
Edison Mail is designed with the busy inbox in mind. With a set of gestures and a personal assistant, you can get through spam and unsubscribe from emails with just a tap or a swipe. It's fast, efficient, and it looks modern. A great alternative to your built-in email app.
Google's own email app has long been "unlocked" to support multiple email services — Yahoo, iCloud, Office, Hotmail, and others. It's a pretty feature-rich app and even supports "Undo send". But hey, that's what happens when you actually stick with an app and flesh it out over the years, ... Google.
Best Browser Apps for iPhone
If you are looking for an alternative for the pre-installed Safari browser on iOS devices, Google Chrome is probably your best pick. Fast and reliable, the browser syncs well with other Google products and is easy to manage.
A newly-risen star in the browser world is Aloha, a privacy-focused browser that comes with a built-in VPN service that allows you to be on the web on your own terms and without being tracked.
Brave browser is a new player that came out of the idea that independent creators need all the support they can get from their audience. It also dabbles in cryptocurrencies. Basically, the more attention you pay to in-browser apps, the more BAT (crypto currency) you get. Then, you can choose to have your BATs evenly distributed among the creators and websites you visit on a regular basis.
But it's not just a gimmick — it's also a pretty solid browser with plenty of privacy options and cross-platform syncing.
If you're into quirky and experimental stuff, you may be intrigued by Opera Touch. It utilizes a new gesture interface to make use of the modern all-screen phone designs. The rest of it is all Opera — fast performance, privacy, and the My Flow cross-platform sync feed to send files and pages across your devices.
Google Calendar is another great option with its modern interface, colorful events and smart recognition and parsing of natural language.
Our third option for a great calendar app is Calendars by Readdle that supports all the same features as the other two with a different and very likable design.
Best Weather Apps for iPhone
Two other great weather apps for iOS are AccuWeather and Weather Underground. AccuWeather is a free service (with ads), which is simple yet comprehensive, and it has also implemented a MinuteCast feature that gives you a rundown of the weather forecast over the next 2 hours in great details.
Weather Underground is now owned by The Weather Channel and takes the idea of hyperlocal weather to the extreme as it tracks thousands of local weather stations so that you get truly precise weather data for your particular region. WU also has a webcam section where you can see live footage from the location.
A rich and detailed app, which lets you choose between seven of the most popular weather forecast sources. You know, it's always good to get a second opinion... or a seventh one. We also like its widget.
Best Translator Apps for iPhone
Google is incredibly good with understanding words — in every language. What better way to leverage that knowledge than to use it for translation? Any language to any language — Google's Translate can pick up words from pictures, scanned documents, text input, or even voice conversation.
Similarly powerful as Google's translate, this is simply Microsoft's alternative. For those of you that want to de-Google their life.
Best Fitness Apps for iPhone
Finally, given that we have our phones always in our pockets, it's worth using them for something that will actually benefit our health: for our workouts. We have a hard time recommending a full-blown gym app for phones since we believe that a gadget has no place in the gym where you workout, but for light workout the 7-Minute Workout system with the app is a great way to stay healthy and energized throughout the day.
Made for joggers and bike-riders alike, Strava is one of the most popular fitness apps on the App Store. Now, don't get us wrong, there are plenty of good ones, but Strava's accessory integration and social platform has managed to make it a mainstay on any sporty person's smartphone.
Designed for those that are looking to get fit or the ones that are trying to hit the next level — MyFitnessPal doesn't only recommend exercise routines, it also helps you track your meals. After all, all the running and heavy lifting isn't going to do you much good if you don't change a few things about your nutritional takein.
One of the most popular apps for runners, Runkeeper will help you track runs, walks, hikes, and a few other sporty activities. A subscription for its premium program will give you access to training plans to cover your needs — from your first 5K to full marathons.
Fitocracy takes the social spin on things and introduces a pinch of social pressure and competitiveness to help you reach your goals. It has plenty of free programs, a personal coaching approach, and a points system / achievements you can share across its social platform.
Remember Carrot Weather? Well, Carrot Fit hates you just as much. Yeah, this app is all about snarky and sarcastic quips meant to encourage you to complete your routines. Either that or just give you a snicker as you procrastinate yet another day.
Lifesum is chock-full of diet information and programs. Whether you want to lose weight or gain it, it will provide an answer — a diet plan, a suggested list of recipes, and nice (and tasty) meal ideas.
Another pretty cool meal plan app. What we really like about Eat This Much is it will tell you what types of groceries you need to buy for your meals. Then, it will actively "remember" what types of leftovers you still have in your fridge and suggest recipes based on those, so that you don't waste any food.
Best Podcast Apps for iPhone
A great service, which can sync podcasts across multiple devices — your iPhone, Alexa, and even your PC or Mac (with + subscription). What really sets this one apart is human-curated lists of podcasts to help you with discovery.
One of the most popular podcast apps over the years, Overcast has not only managed to stay afloat, but has been actively developed and kept up to date. So, what you get here is a very robust app with all the essential podcasting features for your listening enjoyment.
Laughable started off as a comedy podcasts app but has now evolved to discovery across all genres. Still, if comedy is your primary focus, it hasn't forgotten its roots.
If you don't want to clutter your iPhone with too many apps... just use Spotify? If you are already a fan of the music service, you can use it to listen to and follow your favorite podcasters. Now, how's that for a 2-in-1?
Best Budget and Finances Apps for iPhone
Now, this one takes it a step further. Not only does it track your finances like Mint, it will also calculate the actual value of your property and even help you plan for retirement. But... it has a fee of $35 per year.
PocketGuard's spin is that it not only tracks your spending, it also actively looks for alternatives to the services you are paying for, trying to find a better deal. It also lets you know how much... pocketmoney you've got left on a daily basis, so it could possibly prevent those regrettable impulse buys.
You Need a Budget does all the previously mentioned things — syncing with your finances, helping you set goals, calculating spending money. But it also tops it off with financial education. It'll feed you tips on how to get out of debt for goo, how to cut costs, and how to build good financial habits. Basically, if you find yourself... being bad with money. Maybe give this one a spin.
OK, let's bring it down a notch. eTaler doesn't sync to your accounts and doesn't peek into your financial movements — a better choice for the security-concerned. It simply lets you set your own monthly budget limits throughout various categories. Then, inputting your daily spending is super-easy — it just requires a couple of taps. The app has a few chart layouts, showing a very easy overview of where your money went that month.
Best Maps Apps for iPhone
Waze is another very interesting mapping app that is really a platform for drivers and it brings a bunch of cool features like traffic reports and warnings, good information about police cameras in your region and even incident reports.
Here maps focuses on navigation through tons of cities by foot, public transport, taxi, or car. Its initial premise was to focus on offline functionality so that you can rely on it when on a trip to a foreign country, where you may or may not have access to the Internet. Its persistence through the years has guaranteed that it will be one of the most robust and fleshed-out apps of this type.
Best Voice Assistant Apps for iPhone
While Google's own Assistant has grown to be a tremendously fast and capable voice assistant, Siri has fallen back to seem now more inept than ever. For this reason, we whole-heartedly recommend downloading the Google Assistant for iPhone and enjoying powerful voice searches, effortless translations and most importantly, an assistant that understands you properly practically every time.