Best ebook reading apps for iOS and Android (2016)
3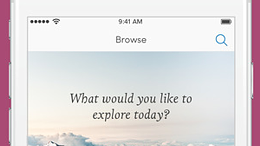 When it comes to reading ebooks, doing it on a smartphone is not exactly the best case scenario - even if, in recent years, smartphone displays have grown to an average of around 5 inches. Still, many of us are using smartphones to read ebooks at least from time to time, and it's no wonder that there are many apps which let us do just that. If you happen to be looking for the best ebook reading apps for your smartphone (Android or iOS), we've gathered some of them in this article.
In case you're wondering why well known reading apps (like Amazon Kindle or Google Play Books) aren't in the list below, it's because we included them in
this list from 2015
. You won't find iBooks here, either, as this is the default ebook reader that comes pre-installed on all Apple smartphones since 2014, so every iOS user already has it.
Not all the apps seen below are available on both Android and iOS, but we hope you find at least one that you'll enjoy using anyway (download links are included).