Best data traffic counter apps and widgets for Android
3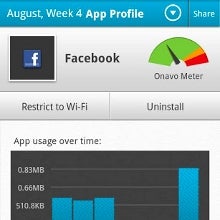 Android's built-in data traffic counter sometimes just doesn't cut it. While it has all the prerequisites of a good basic app for chasing those bits, bytes and expensive gigabytes, it doesn't let you break them down by the day and hour, and the interface leaves something to be desired, too.
Google's Play Store, however, is frothing with apps with data traffic counters, access restrictions, quota limits, individual breakups by app, date and so on.
They also provide bite-sized and handy widgets to always have the data consumption info at a glance, and take control over the frequent bill shock when you get carried away with streaming YouTube clips in the subway out of boredom. We are rounding up some of the best in the slideshow below.