Best cycling apps for iOS and Android: turn your phone into a bike computer
12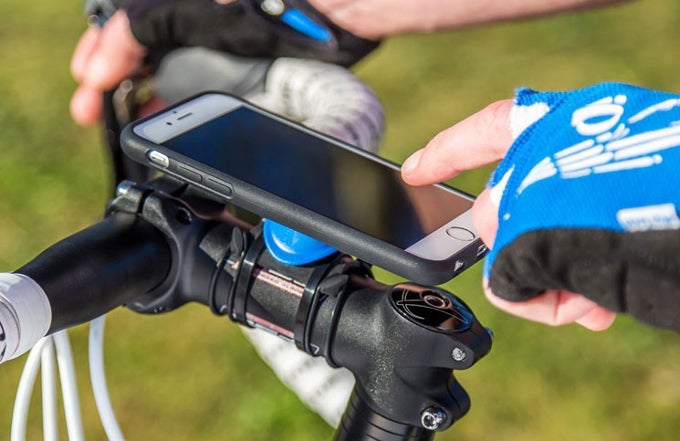 Regardless whether you are cycling for sport, leisure , or commuting, you most probably want to keep track of your progress. Dedicated bike computers with GPS are nice and all, but the good ones are a bit expensive. And admit it, you won't put a no-name bike computer on that aluminum Specialized bike of yours, right?
So, smartphones it is then! Yeah, they are smart enough to do the job just fine, as a multitude of biking apps have existed for a while now. Most riders swear by Strava, arguably the most popular and widely-used app by bikers. While we are huge fans, we can't overlook the fact that it's not the only bicycle app around. What's more, is it really the best one around?
As we usually do, we will provide you with options!
Strava
Strava, as we mentioned above, is the go-to app for the majority of bikers out there. It allows users to create routes and follow routes, as well as distance, pace, speed, elevation gained and calories burned. You can create goals to keep yourself motivated, and most importantly, see how your friends fare and compare yourself with them, because who doesn't like some competition? Just don't forget to put an appropriate name for the ride. What's even niftier is that you can pair an ANT+ compatible gadget to further improve the accuracy of the app. For example, if you have an ANT+ cadence meter on your bike's wheels, Strava can pair with this one and show you more accurate speed reading. Strava also has an Apple Watch app.
Runtastic Road Bike
Unsurprisingly, Runtastic's bicycle app uses the GPS of your phone in order to make its mojo. It is monitoring your current progress and shows the distance you've covered, the speed, elevation gain, and calories burned, which are essential features for any bicyclist. There's a voice coach feature that keeps you updated, as well as auto-pause, and integration with Open Street Map, which means that you can download a trove of local maps and use them to get around. You can also use the app with a compatible cadence meter or a heart rate sensor.
Map My Ride
Map My Ride does the same things that almost all other cycling apps do: it uses your GPS to measure your speed, distance, route, and calories. Why should you consider it? Well, it has some outstanding features - you can control your music from it and the calories you've burnt will be directly supplied to MyFitnessPal, so that you get a fuller picture of your everyday calorie net gain. Additionally, you can use Map My Ride to track over 600 activities, not just cycling, so there you have it.
Cyclemeter
A complete cycling app that comes guns blazing with an Apple Watch companion one. As the rest of the cycling apps we've listed so far, Cyclemeter for iOS also relies on your GPS to keep track of business. Distance, pace, calorie expenditure, and route are all covered. What some users might not like is that it requires a subscription and its free version does not offer all features right off the bat.
Garmin Connect
The official companion app for connected Garmin devices is available on all major platforms nd provides you with the usual kind of data. Speed, route, and distance are tracked, though you will need a Garmin wearable in order to make use of it. One of out favorite features of Garmin Connect is its live tracking feature - simply head for a ride and your friends will be able to check out your progress on Google Maps on the fly.