Best apps for ordering food from an iPhone or Android smartphone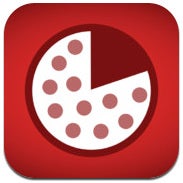 Craving for some noms? Too lazy to cook? Then here are some apps you should really give a try. These iPhone and Android apps are all made for ordering any kind of food you can imagine – anything from a steamy pepperoni pizza or a burger with fries to a juicy, grilled, mouthwatering tenderloin steak or a bento box full of yummy treats. Just place your order and go grab it yourself, or have it delivered to your door within an hour.
Note: most (but not all) of these apps are for use within the U.S. only!