Best Twitter apps for iPhone and iPad
2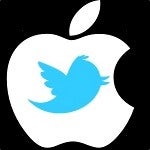 Twitter has become the newest real-time broadcast platform and we know that you all love to keep up to date with events and friends, but the official Twitter app isn't necessarily the best option, but so we've tried out all of them, and we're bringing you the best of what's available for the iPhone and iPad.
Twitter has a lot of different ways to interact with the community, so not surprisingly, different Twitter clients focus on different parts of the platform. Some, like Tweetlogix, focus on events, or locations. Others, like Slices, tend to focus more on bringing multimedia in tweets to the forefront. And still others like TweetCaster focus more on managing or generating lists that you'll be interested in.
It's a big world of tweets, but here are our picks for the best Twitter apps for iPhone and iPad.