Best Android widgets (February 2015) #2
2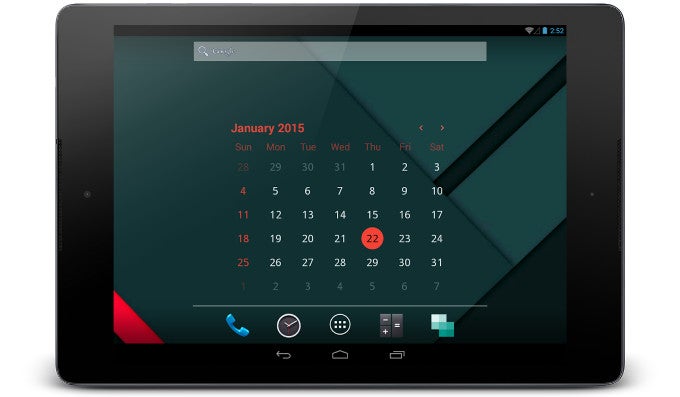 If you're a dedicated Android fan and not making full use of widgets, then you're totally not using the full potential of Google's platform. See, if we take away widgets out of the feature bag, we are easily stripping it from one of its defining features.
That's why we are giving you tips on the noteworthy new widgets that have arrived on Google Plat during sometime in the previous fortnight. Naturally, it's rather hard to keep tabs on all the new widgets that make the rounds for Android. Surely, even the most dedicated Android fans have a tough time keeping track of these, and naturally, we find it a hard and cumbersome, too (due to the sheer numbers of these kind of apps).
Here are all the new notable widgets that arrived during the first week of February and the last week of January. Note that some of the widgets inside might require Zooper Widget installed, a pretty powerful customization app, in order to work properly.
ORNATUS for Zooper Widget
This skin for Zooper Widget Pro brings a Material Design aftertaste to your home screen.
Sunset for Zooper Widget
A pretty nice theme for Zooper Widget that shows you the time, weather information, etc.
Widget For Steam
This widget provides you with the latest information about any new discounted games on Steam and allows you to interact with your Steam friends.
NowMute Widget
Simply put, this one allows you to mute all sounds of your device with a simple tap - pretty straightforward, isn't it?
Fit Widget
Using Google Fit? This tiny widget will put a convenient step counter on your home screen.
Starfleet Compass Widget
Fan of Start Trek? Put this handy compass widget on one of your home screens and feel like you're using Captain Kirk's tricorder.
Contact Widget for Telegram
Using Telegram? This widget gives you quick access to your favorite contacts!
GlowSticks - Clock Widget
A pretty nifty looking clock with neon hands is all GlowSticks has in store.
Shopping list
On your way to the store? Never miss anything with this handy shopping list widget.
Calendar Widget Month + Emoji
A minimalist calendar widget that comes with several different skins.
Op-X for Zooper Widget Pro
This theme pack for Zooper Widget contains many different clock widgets for your home screen.