Best Android travel apps: discover Paris for the holidays
2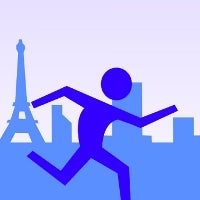 No, not Paris, Texas, we are talking about the real deal here, the one with the Louvre, the Eiffel Tower, Versailles, the pancakes they call crêpes, and the ungodly coffee shop prices.
Travelling light, only armed with your smartphone, has been an increasingly easy endeavor in the last few years, but with today's state of the Google Play app store, carrying your Android phone with you in Paris is a straight up life saver.
From tube maps to travel guides that pinpoint your GPS location round flea markets, through augmented reality layers, and even public restroom finders, your trusty Android device can get you farther, easier, and way more fun around Paris, compared to any other time in the history of the smartphone, so have a look at those handpicked apps we've chosen for you below, and let us know if we missed something you've found useful.