Best Android, iPhone and iPad alphabet learning apps for kids and toddlers (2014 edition)
2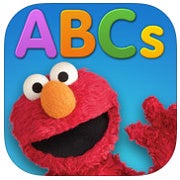 Learning the ABCs of a language is a fascinating experience for both kids and parents, as junior struggles to get used to writing the letters, while parents often try to do their best to educate their little ones. Good news is that with modern technology it does not have to be that hard.
With the arrival of the iPhone, iPad and Android gadgets in almost every house, you can engage your kids to learn the alphabet with some truly awesome interactive apps that will keep them entertained and learning.
But among millions of apps it might be hard to find the best ones for the purpose. That's why we've picked the best alphabet learning apps for kids for the iPhone, iPad and Android devices. These colorful and fun experiences might give you a helpful hand into raising that superhero of yours, so take a look.
Note:

These apps will work on devices like the Apple iPhone 5s, iPhone 5, iPhone 4s, as well as the iPad Air and iPad mini. For Android, devices like the Samsung Galaxy S5, S4, Note 3, LG G3, HTC One (M8), and many others are compatible.