Are tablets really mobile devices? Usage patterns say 'no'
24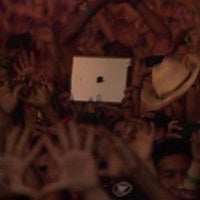 Look, we are all used to referring to tablets as mobile devices. After all they almost pocketable, easy to carry around and the good ones have a long battery life, much longer than notebooks.
That's why it might have come as a bit of a shock when Facebook founder Mark Zuckerberg boldly and confidently said they are not.
"iPad's not mobile, next question,"
Zuckerberg said in 2010.
"It's not mobile, it's a computer, it's a different thing."

You may or may not agree, but here is an interesting little chart that gives some solid backing to the theory that while it might be mobile, the tablet is rarely used as a mobile device.
A comScore/Business Insider study found that 90% of the time people use their tablets at home. Less than 40% use it in public and less than 30% at work. Not very mobile, is it?
source:
Business Insider