Android's Google Reader app gets new widgets
2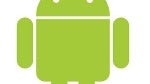 The Google Reader application for Android is getting a welcome update that will bring a few new style widgets to your phone's homescreen if you love to have the world's news at your fingertips.
Like many widgets available on Android, the new Google Reader widgets will come in various sizes. The smallest of which will act as a little news ticker, showing you one headline at a time. The largest of the widgets is similar to the news reader found in HTC's Sense UI and will list several unread headlines. You can filter which type of news you would like to be shown.
The widget is only compatible on Android phones with 2.2 Froyo or higher despite the fact that the Google Reader app will run on a phone with at least Android 1.6. Tell us what you think in the comments below.
source:
cnet