Android 6.0 Marshmallow updates reportedly approved by Samsung and await carrier release
27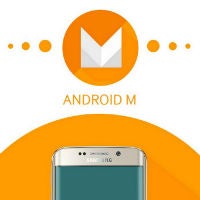 Samsung's update timeline for Android 6.0 Marshmallow has been somewhat in flux (if you want to be kind about it). The company has been pretty tight-lipped about when users should be expecting the software update, but that hasn't stopped internal documents from leaking and showing what Samsung had planned for the roadmap.
The
original leaked roadmap
had the Samsung Galaxy Note 5 and Galaxy S6
Edge+
as the first devices planned to get Marshmallow as soon as December 2015, with the Galaxy S6 and S6
Edge
in January 2016, and the Note 4 and Note 4 Edge in February. That obviously never happened, though we did see a leak of the
Note 4 Marshmallow update
in December along with
beta tests
for the updates. Though, you might notice that we're now closing in on the end of January and we still haven't seen the expected updates.
A new roadmap claims that we won't have to wait too much longer though. According to the leaked document, the Galaxy Note 5 and S6 Edge+ are still planned to be the first devices to get Marshmallow, and the new ETA is February. After that, the Galaxy S6 and S6 Edge are slated for the February/March time frame, while the Galaxy S5, Note 4 and Note Edge are all pushed to March/April.
Time will tell if this leak is any more accurate than the last ones. However, rumor has it that all of the updates have been approved by Samsung and are now just waiting on carrier testing before getting released to users.