AirDroid arrives to iOS, allows easy wireless file transfers (over Bluetooth as well!)
11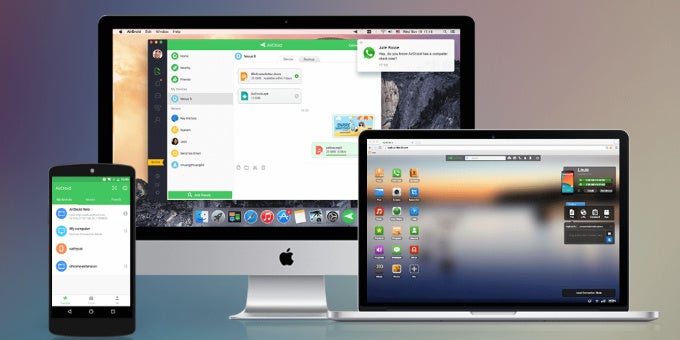 AirDroid is now on iOS!
One of the most popular wireless file transfer apps for Android - AirDroid - has come to iOS!
AirDroid allows you to transfer files between devices on the same Wi-Fi network, via mobile data, but it can also send files via Bluetooth only when you have no mobile data or Wi-Fi around.
We tried it and it worked flawlessly, but do keep in mind that if you use the new iPhone 8 and iPhone 8 Plus, you will be able to send photos, but if you use the default settings, those images will be sent in the new HEIC format that Android devices cannot read. If you want to get a compatible file, you need to go into Settings > Camera > Formats and choose the "Most Compatible" option.
You can try it yourself at the links right below.
Download AirDroid for iOS | Android