AT&T looking to offer a $20 limited data plan for the iPhone
This article contains unofficial information.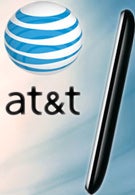 It looks like
AT&T
are considering changes in their current iPhone monthly plans, reports AppleInsider. Whether or not this comes as an early warning of an upcoming iPhone successor, we cannot be sure of, but there is reason for such changes indeed. For example, owning an iPhone will get cheaper (at the expense of some limitations, of course) whi is expected to lead to increased market share for both AT&T and Apple. A new offer that is said to be prepared is a $20 per month limited access iPhone data plan to be launched by the end of this month. Another rumor has it that Apple might also offer the iPhone as a pre-paid handset or at a price of $99, in addition to the cheaper AT&T plans.
What do you think? Can such offers become reality?
iPhone 3G Specifications
|
Review
source:
AppleInsider