10 optimal screen protectors (PET, tempered glass) for the iPhone 6 Plus and its sexy curves
13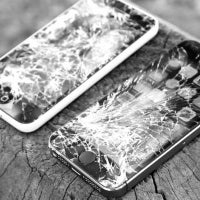 We introduced you to 10 screen protectors for the
iPhone 6
Almighty, and now we're going to do the same for its bigger brother, the
iPhone 6 Plus
. Again, we rounded up ten choices across the typical price range of these - $5-$40, and you have PET and tempered glass alternatives to consider.
If you don't know how screen protectors work,
we invite you to read our article
about choosing between the different types of screen protection. Otherwise, check out the available products, and spend your money wisely.