iPad mini 4: all the official images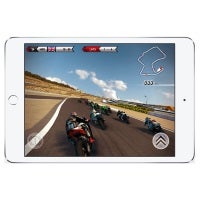 Want to get an eyeful of Apple's latest mini tablet? Welcome to the right place! We have a gallery of 32 official images that showcase the iPad mini 4 in all its glory. Enjoy the eye candy! As you probably know already, the iPad mini 4 packs the powerful Apple A8 chipset inside a shell that houses a 7.9-inch Retina display. It's basically Apple's last year hardware in a tablet format, which is, frankly, great for an iOS tablet.
The new iPad mini 4 will go on sale from September 25, in 16GB, 64GB, and 128GB variants, starting from $399. Meanwhile, the iPad mini 2 with Retina display is being discounted to $269, making it one of the most affordably powerful products in Apple's lineup. Remember, this one's running on the same stuff that powers the iPhone 5s!