Verizon's Palm Pre Plus is now priced for free on-contract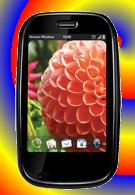 Yeah, it surely isn't the latest smartphone around the block and might not have the hardware under the hood compared to some of the really high-end models around, but the Palm Pre Plus from Verizon is a bargain for what you get. On the software end, the platform still lays claim to some decent applications that should suffice the needs of most users. Big Red recently dropped its price all the way down to free on-contract, making it one of the most affordable smartphones available on the market right now.
Naturally, this move indicates Verizon's intentions on phasing out the webOS powered device, alongside the Palm Pixi Plus, by the end of next month. Throw in the fact that the handset has the capability of being a mini Mi-Fi, it makes for an additional compelling argument to its overall bargain appearance.
Palm Pre Plus Specifications
|
Review
source:
Verizon