University of Waterloo buys five buildings and land from BlackBerry's HQ campus
2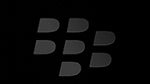 BlackBerry's corporate campus resides next to the University of Waterloo and the latter has agreed to buy five buildings from BlackBerry along with the land they occupy and associated parking access for $41 million.
The deal will close on February 14th, Valentine's Day, which is probably a coincidence, but also apropos given the close working relationship BlackBerry and the university have had since BlackBerry founder Mike Lazaridis attended school there.
Once the deal closes, the University of Waterloo will begin using three of the five buildings immediately. The other two will be leased back to BlackBerry for five years. The college is growing and obviously finds value in expanding without having to create annoying "satellite campuses." BlackBerry, as we all know, is currently shrinking in size, and while its workforce gets cut, there is no foreseeable need for that infrastructure, real estate and associated expenses.
sources:
Financial Post
via
CrackBerry.com