Tiny Wings 2.0 hitting iOS in just two days, watch the awesome teaser video here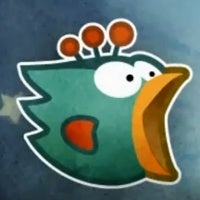 Get ready for
Tiny Wings 2.0
, the iteration of one of the most popular games to hit the App Store ever. The second edition of Tiny Wings will hit the App Store on July 12th, a mere two days from now, but you can watch the state-of-the-art teaser right now.
The game is arriving on iOS first, but we expect it to launch on Android at some point in the future as well and hopes are it will get its own HD version for the iPad.
So far, we have no details about Tiny Wings 2, but we expect even better cartoony graphics with more exciting physics and of course more hills of all varieties and stars to collect. We'll update you as soon as the game hits the App Store in two days, so stay tuned.
via
Pocket-lint