Sprint TV ads remind: uneasy moments are unlimited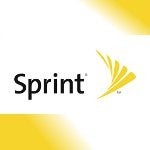 Sprint takes a mockumentary approach toadvertising in a series of TV ads promoting the company's unlimitedtalk, text and web plan. And what can pump up your holiday spiritmore than a gentle reminder that uneasy moments are unlimited? Theclips are just 30 seconds long but are packed with humor and worthyour time, even if you don't decide to choose the carrier's service.Sprint's commercials focus more on the $69.99 unlimited plan ratherthan on specific phones but we made sure you can pickyours easily with our CellPhones Holiday Gift Guide.
We are not going to spoil theexperience by revealing the plot andhave left the commercials below. In the meantime we will use themessage in theseads as a nice reminder to have more face time with our nearest anddearest. And we don't mean video calls. Enjoy!
source: AndroidGuys