Multitasking like a boss: here's how to fire a machine gun and text at the same time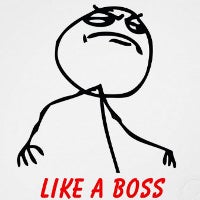 You might think you're pretty good at texting sending out messages every few minutes. You might also think you are great at multitasking - texting and doing something else. Some of you might even risk and text while driving (don't do it!). We thought the same, but after seeing this photograph of a Syrian rebel fighter by C. J. Chivers, we're humbly brought down to reality.
There's a war going on in Syria and we guess the boy behind the machine gun isn't exactly texting "sup bro" to his pals, but still firing from a machine gun and texting at the same time looks pretty damn badass. We guess, the only thing missing is a "like a boss" t-shirt. With that, the rebels would definitely win, at least in style.
source:
CJ Chivers
via
Gizmodo