Liveblog: BlackBerry Live General Session
8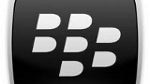 What's up, folks, are you ready to see what's going to happen at the BlackBerry Live keynote? Formerly known as BlackBerry World, BlackBerry Live is a conference of great interest to customers, clients, enthusiasts and unabashed BlackBerry lovers.
So, we don't really have any brave expectations for this relatively low-key event, but we do feel that there might be a special surprise lurking in the shadows. How about the
BlackBerry R10
, which is said to be a more affordable BlackBerry 10 smartphone with a QWERTY keyboard? We know, it may not be the device of our dreams, but it'll still be interesting to check it out.
Join us for a liveblog of the opening session, which is scheduled to begin at: 9AM ET | 8AM CT | 7AM MT | 6AM PT | 1PM GMT | 3PM CET!