Lara Croft Go finally gets the Mirror of Spirits DLC on iOS
3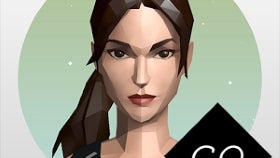 In case you're not familiar with it, Lara Croft Go is Square Enix Montreal's puzzle twist on the Tomb Raider franchise. It was first released on mobile, before making its way to PC and consoles. Unlike its original release, though, the DLC "Mirror of Spirits" followed a different path. It was released for PlayStation in late 2016, and it made its way to the PC version last month.
And the iOS version finally gets its long-awaited DLC today. The expansion adds some extra gameplay elements, including a mirrored Lara that takes part in the puzzles. The DLC adds 25 levels to the game, designed by the Montreal studio KO_OP Mode, featuring a new twist on the Lara Croft Go visuals.
There's no word on when the expansion will make its way to Android devices, but we guess it will be sooner rather than later.
via
TouchArcade