Ice Cream Sandwich now on 0.6% of Android devices
42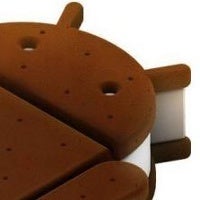 Android 4.0
has gradually begun its march to greatness with the first Ice Cream Sandwich (ICS) device arriving in December. The Samsung Galaxy Nexus however is only the beginning, and the real surge in ICS market share is expected to start around the first and second quarters of 2012 when phone makers will update their existing devices and ICS will hopefully become the norm for new ones.
Currently, the platform only has 0.6% share of all Android devices on the market. Android
Gingerbread
is the dominant version, with a commanding share of more than 55%.
Froyo is quickly fading away (but not as quick as we would have wished for) and now has around 30.4% of all devices. Finally, Eclair 2.1 is the last version of Android that still has a relatively noticeable, 8.5% piece of the market.