How to enable Wi-Fi calling on iPhone
10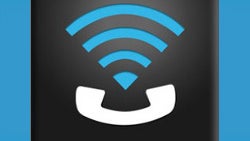 If you are one of those people who want the very best call quality out of your phone, Wi-Fi calling is an option that delivers just that without counting against your monthly usage of minutes. Since most plans nowadays have unlimited minutes, what really makes it worth using Wi-Fi calling, however, is the hugely improved voice quality.
Spint in the United States is one of the carriers that support this new calling option, and if you have an iPhone, enabling Wi-Fi calling is extremely easy. Keep in mind that after you enable this option, Wi-Fi calling will be automatically used when you're on a Wi-Fi network.
With all this in mind, just how do you enable Wi-Fi calling on the iPhone? Take a look at the step-by-step guide right below.