Here are some interesting tech gadget gifts for the holidays
2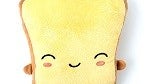 For the gadgeteer that has everything, it is usually impossible to buy them something from the tech side that he or she does not already know about or already own.
If you like to be adventurous, and insist on taking the chance of buying that special gadget for that special someone, then some of these ideas might be worth checking out.
Like any list, this is nowhere near complete, but a couple of these are pretty funny, and we think they could be the perfect hit for the right person. Even if you do not like the idea of any of these for the holidays, they are sure to go on sale after the new year.
Tell us some of your favorite weird and unusual tech gadgets. What is the weirdest or most exclusive gadget you have received or given?