HTC Droid Incredible to come with a 2GB microSD card?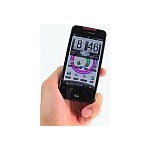 We have been hearing reports from people who have pre-ordered the HTC Droid Incredible after 4/24 that a 2GB microSD card is being included with the order. We checked out the
Verizon site
for the HTC Droid Incredible, and it now lists "
Limited Introductory Offer: 2 GB MicroSD Card
" under the Accessories tab. Hopefully people who have pre-ordered before 4/24 will also get the 2GB card, but if you don't, you could probably call Verizon and ask them (nicely) to send you one. Besides, a 2GB card is pretty inexpensive these days, and it's nice that Verizon is going to include one with the phone....through only for a limited time. We're waiting to hear back if standard orders placed on or after the 4/29 launch date will also include the free memory card.
Thanks to everyone for sending this in!
HTC Droid Incredible Specifications
|
Review
|
Battle of the Droids