Good morning, Vietnam: BlackBerry 10 L-Series smartphone smiles for the camera again
12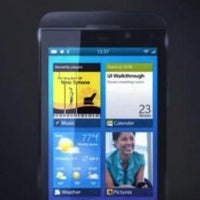 The upcoming
BlackBerry 10 L-Series smartphone
will be one of the hottest topics at the beginning of next year when RIM launches it, but right now it is a mystery. Not a well kept one, as we are seeing leaks all over the place.
This one comes from Vietnam, a fertile soil for rumors, where local publication Tinhte has got the skinny on the new BlackBerry 10 L smartphone.
There is a full video walkthrough of the device, and we even get to see under the hood where the micro SIM and microSD card slots are.
The BB10-based L-series 'Berry has a
4.2
-inch display with a resolution of 760 x 1280 pixels. Best of all, it looks very snappy, the new platform works without a stutter as you'd expect. You can it all for yourselves right below.
source:
Tinhte