GoVoteBot for Facebook Messenger gives voting information for the presidential election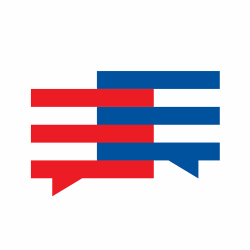 Americans who want to register themselves as voters in the upcoming presidential election are now able to do so through the GoVoteBot for Facebook Messenger. The extension for the app is made by Ad Council, a nonprofit organization with the goal of stirring interest in qualified voters and young adults that tend to skip voting.
The bot makes it easier to register and learn where you need to go to vote. After installing it from the Messenger app store, you can greet it by saying Hi or Hello, and GoVoteBot will provide a list of choices, such as registration options, links, absentee options, and local polling stations. By answering simple Yes/No/Don't know questions, you can easily get to the information you need.
The straightforward and non-politically opionated bot is a free download for everyone interested.
source:
GoVoteBot