And one-click root for all - 5 auto-root apps for PC & Android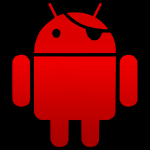 There are two ways to go about rooting an Android smartphone. There's the easy way, and then there's the hard way. The easy way is auto-root apps. They have grown quite refined over the years, progressing from brute force hacks to elaborate cloud-based applications that scan your device and automatically source the best root method for it from a database.
The hard way is... first rule is we don't talk about the hard way. Okay, joking! These days, it doesn't take that much work to flash a custom recovery and then install the latest SuperSU zip. But if you can't be bothered with that, feel free to give any of these apps a try. We have to recommend KingRoot as the latest and greatest development on the auto-root scene that we know of. But if that one fails, there are always the other four. Good luck, sailor!