SkyDrive now offers Twitter friendly short URLs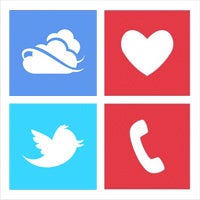 If you've ever shared something from SkyDrive to Twitter on your Windows Phone, the gigantic URL it spewed out probably disappointed you. Often times this shortcoming caused links to break making the feature pretty much useless.
The SkyDrive Team announced on Twitter today that they released a few improvements. The highlight of this announcement is that when sharing pictures from SkyDrive, URL will be given a "sdrv.ms" short URL.
For example,
https://skydrive.live.com/view.aspx?resid=20F065AFC1ACDB2E!1258&cid=20f065afc1acdb2e
will be shorted to
sdrv.ms/Ijozyj
.
While this feature is not yet compatible with Twitter's preview feature for images, it is a definitely a welcomed and appreciated improvement. SkyDrive also now supports the open document format (.ODF), up to 300 MB file uploads through a browser, and offers a Share to Twitter from SkyDrive option. Like most announcements today, Microsoft ended its tweet with the all too common, "Bigger things coming soon…"
source:
SkyDrive
via
WMPoweruser