Last year, Canadians sent 2500 text messages each second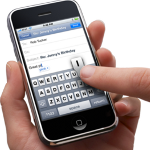 Don't be surprised to see a lot of Canadians with sore thumbs. According to the Canadian Wireless Telecommunications Association, Canadians sent out 2500 text messages each second
for a total of 78 billion SMS messages in 2011
. That was up a pretty big 40% from the 56.4 billion texts sent in 2010. The number of MMS messages sent by Canadians last year, which includes pictures and video, tallied 326.7 million.
Other figures released by the CWTA include the number of short code text messages sent. These are messages used for commercial purposes or for charity. 2.8 billion of those messages were sent in 2011 in Canada. The number of personal text messages sent up north in Canada has quadrupled since 2008. While that sounds like a huge increase, since 2006
that figure has risen by 20 times
.
source:
CTVNews
via
Textually.org