How to make a sound system that plays the same music from multiple Android devices simultaneously
5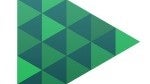 Ever been at a party situation which involved awesome Wi-Fi and a poor sound system? If you do remember such a strangely specific occasion, we're pretty sure you will be thinking something along the lines of "if only I had SoundSeeder back then" after going through this tutorial!
In short, SoundSeeder music player [
Google Play
] lets you create an improvised sound system with one Android device playing the tunes and beaming them to a variable quantity of other Android devices that run the same app and act as loudspeakers. Not only is this an awesome concept, but SoundSeeder pulls it off superbly, with songs remaining in sync across different devices. And in addition to the sound system functionality, SoundSeeder is a competent music player too.
In this piece, we'll show you how to work its magic and turn your smartphone into a full-fledged jukebox.