Best new Android widgets (January 2015) #2
1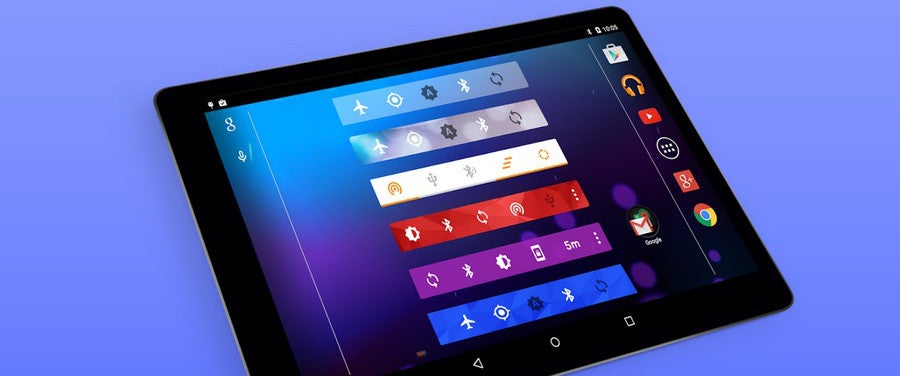 Up until iOS 8, widgets were among the main showstoppers of Android. Indeed, this is the beauty of Android - the ability to add a handy and configurable small applications with limited functionality right on your home screen is surely among the most valued aspects of Google's OS.
Surely, Google Play is the home ground of many a widget, and while we've already separated the wheat from the chaff numerous times, a multitude of new ones hits the app repository on a regular basis. That's why it's rather hard to keep tabs on all the new widgets that make the rounds for Android. Surely, even the most dedicated Android fans have a tough time keeping track of these.
This is exactly why we decided to inform you about the more interesting new widgets that landed on Google Play every two weeks or so.
Materialuth Zooper Widget
This collection of different skins for Zooper Widget will bring a Material Design feeling to your home screen.
Settings Widget
Another set of widgets that allow you to control the most essential and vital settings of your beloved Android machine straight from the home screen.
A customizable widget that allows you to do what Android 5.0 Lollipop normally doesn't - go into silent mode in a quick and easy fashion.
Widget Weather
Another entrant in the already-crowded land of weather widgets, which provides you with an in-depth information about the local meteorological conditions.
NextSong - Music Notifications
If you're on Lollipop, this floating widget will act as a heads-up notification and will tell you what's song is currently playing.
Simplo Widgets
This suite contains 24 different widget skins for Zooper Widget, which show you the time, the weather conditions, and your battery level.
Widgets for Nest
This widget allows you to easily control the Nest-enabled thermostats in your house directly from your phone's home screen.
Action Widgets
Configure a set of quick toggles and place them on your home screen as widget - they come with 28 separate themes and allow you to create a widget with any size.