Sony Ericsson C702 User Reviews
Back
Please note that each user review reflects the opinion of its respectful author and not of PhoneArena.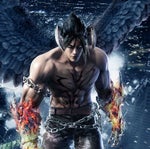 Fairly good for its price
xskydevilx has owned it for more than one year before publishing this review
After switching from the K800 to this one, I would have to say I was quite pleased with a bunch of things, but there are some things I did not like. Overall, for the price, that is, it's a good phone.
Build quality
Reception
Call quality
Internet
Multimedia
Camera
UI speed
Everyday usage
Text input
Display
Battery
1 out of 1 people found this review helpful.
Report

Vic
A good phone
I have this phone for 5 months now and I have a good opinion about it. The battery lasts long if you use the MP3 Player and Camera, the quality of the pictures is ok and the other features are acceptable at this price. The only thing that I don't like is the fact that the paint from the phone peels itself very quick. After just 5 months of use the phone doesn't look so shinny as when I bought it. I didn't used it in extreme conditions so I think this is a minus for this phone.Anyway overall I'm satisfied with it and I can tell you it is shock resistant. :D
1 out of 1 people found this review helpful.
Report

subhankar biswas
Atlast a good phone in effortable price
Bought the phone 2 months ago. one of the best phones i used. nice pic quality.very good sound in ear phone.
2 out of 2 people found this review helpful.
Report

Manas
Excellent Camera phone with a good Music Player
I was using NOKIA for a long time and also used NOKIA Music Edition phones.
But after using this Phone I am a fan of Sony Ericsson.
I found this phone is best in its range with an excellent battery backup.
I have used this phone for shooting 10 videos 80 still pictures and arround 1.5 hrs of taking
within a day, till the battery remains 10%.
It has a 3 MP camera with good picture quality and different shoot modes.
It's music player is good but loud speaker could have been much louder.
The most vital one is its network reception which is excellent and voice clarity is too good.
The others features offered by this ph are also good like GPS, 3G etc.
17 out of 17 people found this review helpful.
Report

Anonymous
very good mobile and has good sound
18 out of 22 people found this review helpful.
Report