Samsung Galaxy Ace Plus User Reviews
Back
Please note that each user review reflects the opinion of its respectful author and not of PhoneArena.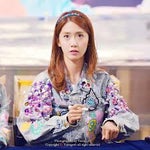 Pretty Good Phone
me0613 has owned it for more than one year before publishing this review
This is a pretty good phone. It's screen is big enough for me to comfortably use it. It's pixel density may be low, but it's actually pretty good when you're using it. It's worth the money you'd likely pay for.
Build quality
Reception
Call quality
Internet
Multimedia
Camera
UI speed
Everyday usage
Text input
Display
Battery
8 out of 9 people found this review helpful.
Report