Nokia 7210 User Reviews
Back
Please note that each user review reflects the opinion of its respectful author and not of PhoneArena.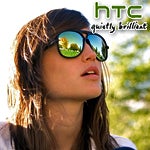 GREAT!
Owlet has owned it for more than one year before publishing this review
It was my second cell phone. I have had many since then. I sold all of my old phones, except this one. I still love my little Nokia, it was an awesome phone. It still is, I take it oversees to use with GSM sim cards. I love it.
Build quality
Reception
Call quality
Internet
Multimedia
Camera
UI speed
Everyday usage
Text input
Display
Battery
Is this review helpful?
Report

alfie
My Nokia 7210
Its a nice phone,I have been using mine since last year and i haven't had any problems, Thanks to nokia
keep it up.
The only features which inconviences me is the radio because i cant activate it without the headsets.

Thank you nokia
1 out of 1 people found this review helpful.
Report