HTC Desire 610 User Reviews
Back
Please note that each user review reflects the opinion of its respectful author and not of PhoneArena.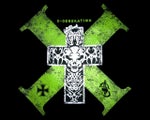 Awesome mid range device!!! Recommended
LazyBoy47 has owned it for less than year before publishing this review
Hi Friends ,
I have been usuing this device for last Six months( From Dec.2014 till now ) . I am very satisfy with this phone . It's a great mid-range ( Budgeted ) device . I haven't face any issue so far , its performaning great .
Now , many said it doesn't have a good camera or say has a low battery life . But you have understand that its a mid range configuration , but still it got some standards it looks stylish with average use battery last upto 1 day .
Despite having two front speakers sound or loudness could be better . I personally have no complain regurding Camera performance or its picture quality . 234(PPI) gives a decent performance .
Call qualiy is ok!!..Network tends to drop a little bit sometimes .
Zoe is great fun to use .
I do love gaming on this HTC DESIRE 610 . gaming performance is great ... I have played very grapics intensive games like : Aspalth 8 , fifa 14 & 15 , Dead Trigger 1 & 2 , etc................
Overall its a great phone to have( Could get Lolipop..Not Sure) . If you are on a tight budget OR looking for a cool affordable HTC device i would definitly Recommand it.....Peace !!!
( Sorry for my bad english or any spelling mistake )
Build quality
Reception
Call quality
Internet
Multimedia
Camera
UI speed
Everyday usage
Text input
Display
Battery
0 out of 1 people found this review helpful.
Report