Dell Venue Pro User Reviews
Back
Please note that each user review reflects the opinion of its respectful author and not of PhoneArena.

Amazing Phone, Stunning Looks and Price.
vanquished has owned it for less than year before publishing this review
Bought the Dell Venue Pro back in December of last year (2011) and I love this phone. In a world of boring standard square smartphones, the Venue Pro breaks the style mold. It's curvy, smooth and shiny on all fronts. With a screen that is actually curved it's a real head turner.
The phone has a gorilla glass AMOLED screen and let's just say I've dropped it a few times (I've got a phone armor shield on everything but the screen) and the screen hasn't scratched or chipped at all.
On a phone this big I'd expect battery life to be terrible, however... I leave Bluetooth and WIFI on 24/7 and i get a full days use of it. My HTC Aria would be lucky to get 12 hours without that stuff turned on.
Another reason I bought the phone was for the slide-out QWERTY keyboard, turns out however, the on-screen keyboard is so good that I rarely ever use the physical keyboard.
Although the DVP is only a single core with 512mb of ram, you wouldn't know it. WP7.5 is so smooth (made for single core) that I feel like I'm running a dual core 1.5ghz processor with at least a gig of ram. I guess it just proves how bloated Android is.
I "hacked" my phone to take out the standard 8gb microSD and put in a 32gb microSD, it works fine for storage and movies and on a daily basis but I have noticed the phone kinda lags a bit on some functions and wired sync to zune on my computers no longer works (although wireless sync does), 8gb of storage (what it came with) isn't very much now-a-days but my memory card swap definitely...

Build quality
Reception
Call quality
Internet
Multimedia
Camera
UI speed
Everyday usage
Text input
Display
Battery
Is this review helpful?
Report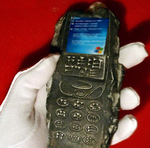 Love IT
cdgoin has owned it for more than one year before publishing this review
This is my old review when I first got the phone

>>>>>

Let me first say this is the most beautiful phone I have ever owned. It feels great in the hand. Some say its heavy, I tend to find it perfect. The 4.1 screen is perfect, and when you slide it to open the keyboard, it doesnt affect the balance. The keyboard is fantastic.. I have large hands and I actually find it works very well. The buttons are raised perfectly so you can feel each one. I prefer it over the onscreen buttons that my big fingers never seem to hit the right button. Being a Dash 3G and Blackberry user I much prefer this style of keyboard over the landsacape mode.

The only gripes I have with it are mainly in regards to Windows Phone 7. Mind you I Love the WP7 OS, its feel, look and usefullness. Its the missing things that bother me.. primarily tethering. I use my phone a few times a month as a modem and not having that feature, does irritate me a bit.

Speed of the OS is perfect.. the speed of the internet service seems to be the biggest bottleneck. I found my old Dash 3G took ample advantage of T-mobiles HSPDA+ network to the tune of 1.2 - 2 MB download speeds. On average the DVP gets about 800K, not terrible, not sure it's the local T-mobile towers or the phone.

As for call quality and speaker sound. I find both to be clear and loud. Without any "static" the video reviewer mentioned.

Overall.. this is a classy, very professional looking phone. The unique form factor is really useful and makes the phone...

Build quality
Reception
Call quality
Internet
Multimedia
Camera
UI speed
Everyday usage
Text input
Display
Battery
cdgoin alternatives:
Is this review helpful?
Report

jsmattes
I wanted to like this phone
jsmattes has owned it for less than month before publishing this review
I've had a Palm Treo forever, if not longer, and know it is time to move on, The DVP has a portrait keyboard. The Venue Pro is a great phone, well built, comfortable, responsive. Windows Phone 7 is great smooth, responsive, and one of the best things Microsoft has come up with.
Here comes the Cons, dell support and the bluetooth signal from the phone to the headset. Since Dell is the only retailer to get this phone, you have ot go through them to get a reapir or placement. i called about the bluetooth issue and was told it woul dbe 5-7 days for a replacement phone. Unacceptable when you need your phone on a daily basis, i use approximately 7000 minutes a month. So, i am on my second unit, same problem. The volume isn't lound enough from the phone to the headset. Turned the volume up on both the phone and headset, i even bought a new headset, nope..
So unless you use a wired headset, and where do you get those, or hold the phone to your ear, not an option for me, it had to go back.

So now i must decide between staying with Windows mobile 7 and remaining hopeful that it will be around for some time and use a HTC Arrive since it has a phyiscal keyboard, or go old school and return to the truly the OS that made everything else possible PALM.
Build quality
Reception
Call quality
Internet
Multimedia
Camera
UI speed
Everyday usage
Text input
Display
Battery
1 out of 2 people found this review helpful.
Report