Alcatel OneTouch Idol Ultra User Reviews
Back
Please note that each user review reflects the opinion of its respectful author and not of PhoneArena.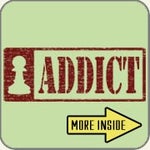 Alcatel One Touch Idol Ultra
phyxius has owned it for less than month before publishing this review
The latest to join the bandwagon back to the top is TCL Communications (the company that makes Alcatel mobile phones). Once a brand name back late 90's, Alcatel steadily vanished from the mobile scene just as Apple and Samsung began rising up the ranks. Alcatel also happens to be the official partner for the latest Iron Man 3 movie installment trying to hype up Hollywood franchises by promoting the phone used by Tony Stark in the movie.

The Alcatel Idol Ultra Is a little over 5 inches tall and about 3 inches wide, the Idol is medium-size by today's standards. On the top you have the micro USB port and power/lock key although they are switched around compared to the usual layout on top of smartphones – with the lock key on the left which just felt wrong when we came to unlock the Idol Ultra. The speaker grille at the bottom tends to muffle when listening to audio. One of the major disappointments in terms of design of this smartphone comes from the fact that it has no 3.5mm jack. The company has bundled in a USB to 3.5mm jack in the pack but it is a little inconvenient to carry the small jack at all times.

The Idol Ultra sports a 4.65-inch AMOLED display with a 1280 x 720 (HD) resolution. The Idol Ultra relies on a predominant Blue setting. The display doesn't have any scratch-resistant coating, but it sports a Dragon Trail glass as well as Oleophobic coating.
The smartphone comes with 16GB of internal storage, of which 13.3 GB is user accessible. However, one cannot expand...

Build quality
Reception
Call quality
Internet
Multimedia
Camera
UI speed
Everyday usage
Text input
Display
Battery
phyxius alternatives:
17 out of 17 people found this review helpful.
Report