iTunes and iCloud experiencing outages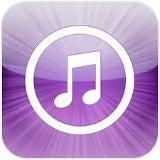 It looks like some users are having some problems with iTunes and iCloud at the moment. Apple's website does confirm that there's some kind of issue with Apple ID and even Game Center, which prevents some users from creating new IDs, making purchases, or simply logging in.
The good news is that Apple seems to be aware of the problem and is working to resolve it. Right now, it isn't clear exactly how many users are affected by the issue, or which users, so you might as well have absolutely no problem using the services. If, however, you do have some of these problems and you don't feel like checking if it's been fixed every now and then, you can simply open the source link below - that's where you can see the status of Apple's various services.
source:
Apple
via
SlashGear