Google tells the Christmas story of a lonely Android, saved by his friends
8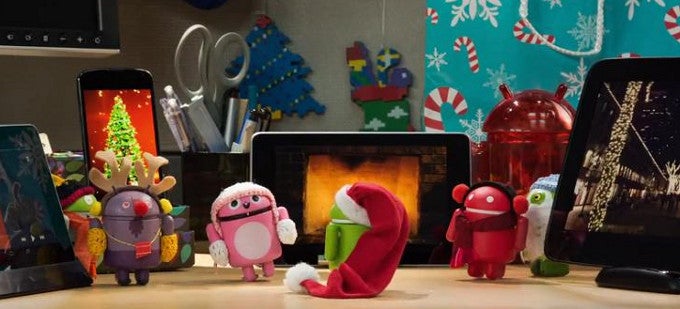 Google's Android platform was the underdog in smartphones just a couple of years ago, and now the lonely Android has turned into a massive operating system dominating smartphone sales across the globe.
But this Christmas story told by Google shows a lonely little green droid, right in the middle of a corporate Google Xmas party.
Discovered by one of the employees, the cute green robot gets quickly surrounded by Android devices of all shapes and sizes. But the loneliness vanishes completely when his peers join him. A metaphor for the huge and growing Android ecosystem, it is a nice Christmas greeting from the Android team. Take a closer look at the picture above and you'd also see a teaser for an upcoming Nexus 10 dock station. And of course check out the video right below.
source:
Google Mobile