Samsung Mantra User Reviews
Back
Please note that each user review reflects the opinion of its respectful author and not of PhoneArena.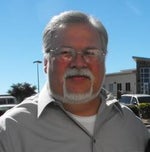 Best for your dollar!
chiquilion has owned it for more than one year before publishing this review
What can I say? It is what is is, folks...a great little phone at a very affordable price. Basic phone and text with an unimpressive camera and caveman texting, but waddya WANT for cheap? It's got great standby battery life. I charge it like once a week! Three alarm settings and if you have to, you can get to your e-mail! NO COMPLAINTS HERE!
Build quality
Reception
Call quality
Internet
Multimedia
Camera
UI speed
Everyday usage
Text input
Display
Battery
1 out of 1 people found this review helpful.
Report

JM
Better call quality than my former BlackBerry Bold 9650
 Don't let the lack of features on this unit make you think it's an overall lousy phone, it's actually quite an excellent little unit for talking. The larger buttons on the keypad are terrific for dialing or texting, plus the phone has a very usable voice-dial feature (works every bit as well as the one I had on my BlackBerry 9650 did). The call quality on this unit actually exceeded that on my BlackBerry as verified by several people I spoke with who had heard me using both units. The camera is pretty lame however, so don't get your hopes up that it'll give you much in the way of interesting shots. It should be noted that this phone is one of 3 currently available from Common Cents Mobile which is yet another one of Sprint's pre-paid companies. So, if you just need a phone for basic talking and minimal texting, this one is a great deal, seriously. But if you're looking for an excellent camera or other bells/whistles then maybe this one is not quite what you're after. As far as value goes though, the M340 is the single best phone I've ever purchased (this is about my 8th phone overall).
8 out of 8 people found this review helpful.
Report

Carlos_Rx
Good replacement
I bought this phone to replace my X-Tc  for the time being until the Rumor Touch is released.  I am very pleased with the phone.  It doesn't have alot of features, but the main things people look for in a phone are there. Over all the phone is a really nice replacement or even good as a first phone
3 out of 5 people found this review helpful.
Report

elliottsurf
Great phone for the price, get FREE minutes using BLuD6QLe
This Samsung Mantra is the best phone for the price. I love the large screen and easy to use buttons. The reception is fantastic and the Virgin Mobile service in our area is better than the big company 2 year contract service. I'll never go back to a contract when the pay as you go is so reasonable.

You can get 60 minutes FREE (Yes, that is one hour of talking time) when you use this code at activation BLuD6QLe. Top up your account with $20 when you activate your phone and type this code in the kickback box. It is easy and FREE!
BLuD6QLe
2 out of 9 people found this review helpful.
Report

Zyzzyx
Best basic phone I've ever seen
Has better build quality, larger display and larger keypad than most basic flip phones. The soft-touch keypad is spacious and responsive, a pleasure to use. Very good reception, call quality, and battery life. Display is ok, but could use more resolution. Overall a great choice for someone looking for a better quality basic phone.
8 out of 8 people found this review helpful.
Report

annabell
New comers
this phone is simple and great for people who text talks and takes pix.If you like hi tech things i would advise a different phone but if you like something easy and simple enough to use this is the phone 4 u.
12 out of 15 people found this review helpful.
Report