Samsung Galaxy Stratosphere II User Reviews
Back
Please note that each user review reflects the opinion of its respectful author and not of PhoneArena.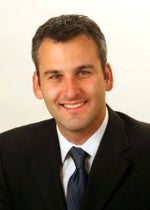 Strong Multiple Features Make this a Very Good Buy
JBedford has owned it for less than month before publishing this review
I've had the Stratosphere II for a number of days and have spent quite a bit of time getting to know my new phone. Overall I think this is a good phone with many good features, with some that are even excellent. In my opinion it is its overall solid performance in many features that makes this a very good phone to use.

Here are my observations:
1. Very fast set up (if you are a prior smart phone user). This is my second Android smart phone after owning (and loving) an LG Ally for over 3 years. It seems very similar in its features and set up in regard to my Ally. Plus, the pop up set up guides made transferring my data and setting up my app's quick and easy.

2. Good solid physical slider keyboard...I know the industry is going to virtual keyboards, but I can never seem to get them to type well for me, especially in portrait mode, as I am always hitting the wrong key and having to backspace and retype.

3. Excellent processing speed. Very fast network. I went from Gingerbread to Ice Cream OS, and more than doubled my processor and quadrupled my RAM from my old slow Ally, so of course the Statosphere II is going to seem like lightening compared to my Ally.

4. Good to very good but not excellent screen. I do like how the super AMOLED screen holds up in bright daylight and does not fade out on angles, and it is a clear screen with good colors.

5. Camera. Meh--it's okay to good. The day they make a reasonably priced phone that has a really good point and shoot camera is the day...

Build quality
Reception
Call quality
Internet
Multimedia
Camera
UI speed
Everyday usage
Text input
Display
Battery
2 out of 2 people found this review helpful.
Report

It rocks
joefresco has owned it for less than 3 months before publishing this review
I'm a QWERTY side slider user. I assume if you are reading this, you are too. I upgraded from a Samsung Stratosphere (the first), before that a OG Droid, and before that, an iPhone 3G.

This is the phone I always wanted. It's very fast (slightly faster than a Galaxy Nexus according to benchmarks), smooth, has reasonable battery life, has a good keyboard (5 rows even), a notification LED, and LTE. It also throws in NFC though I haven't used that yet, and it has a removable battery, which many phones are now eschewing in order to get 1mm thinner (Droid 4).

My only quibble is the shiny plastic back. I really miss the textured plastic that the original Strat and Captivate Glide uses. The shiny one is kind of slippery, and I feel like it's going to slide out of my hand. The camera also is nothing special at all.

I think I'm going to have this phone a long, long time. It's just sad that it probably will never get an OS update and Verizon had the poorest possible launch with it (no marketing, no date, it just appeared, but only 1 or 2 handsets per store). This is a phone that should get a lot of love
Build quality
Reception
Call quality
Internet
Multimedia
Camera
UI speed
Everyday usage
Text input
Display
Battery
10 out of 10 people found this review helpful.
Report