Lenovo TAB 2 A7-30 User Reviews
Back
Please note that each user review reflects the opinion of its respectful author and not of PhoneArena.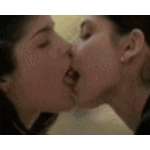 Inexpensive and does what it needs to do! Nice little tablet
HearMeHearMe has owned it for less than 3 months before publishing this review
I bought one of these for simple tasks like checking my mail while on the go and responding to a CRS system we started at one of my jobs. I don't play games or anything. I first considered these tablets from this iLulu or…something company, and a few had sworn me away saying they were knockoffs. I turned to reviews and found this Lenovo (ie, http://pocinc.net/blog/product-reviews/review-leno​vo-tab-2-a7-30f-7-inch-android-tablet/ , or the one at ZD) and they seem to have given it a fair rating. I was nervous because I was still paying less than $100 (was this going to be even worth my time or should I spend more?). To my surprise, that little tablet has been with me the last month working great. I do recommend installing all the apps to the card though just in case because 8GB may fill up quick. Thankfully I don't download a lot of stuff to it. I keep it simple and that's why I didn't want to spend much. It's a zippy tablet for the price I paid for it($80).
Build quality
Reception
Call quality
Internet
Multimedia
Camera
UI speed
Everyday usage
Text input
Display
Battery
5 out of 5 people found this review helpful.
Report