iPro Lens System Review
As advertised, the iPro Lens System delivers some professional grade results.
Quite frankly, it's almost impossible to describe the performance of the iPro Lens System without having you folks looking at the end results. Just as advertised, the three lenses all function as they're intended. Therefore, if you want to add a deeper set of functionality with your smartphone's camera, without relying on software or digital effects, the iPro Lens System is a great option for that.
For those looking for a little more zoom, the 2X tele S2 lens get the job done by giving us some much-needed zoom. Needless to say, the iPhone 5s' camera is already quite detailed on its own, but the added zoom helps if giving us a closer look – without having to physically move closer to the subject, or rely on the phone's digital zoom.
2X Tele S2 Lens Samples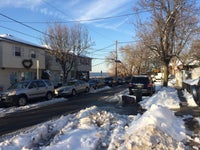 With the super wide S2 lens, it provides with a wider field of view. Looking at the comparison images with the lens on/off, it's obvious that the lens is able to occupy a wider space. For those occasions when you really want to envelop as much of the scenery as possible into the shot, the wide angle S2 lens is sure to cram in a whole lot more of it. In fact, rather than just having yourself and a couple of friends in the shot, the wide angle lens allows for more coverage on the left/right sides.
Super Wide S2 Lens Samples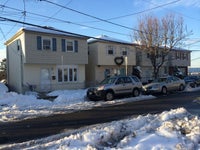 And finally, there's our favorite lens out of the bunch – the macro S2 lens. Seriously folks, you'll be blown away by how close you'll be able to get to your subject with this one on. Just when we thought that the iPhone 5s snags a ton of details with close ups, the macro lens does a considerably better job. Heck, details are still astoundingly rich, as we're able to get up close and personal! You won't believe how beautiful some things really are without using the macro lens.
Macro S2 Lens Samples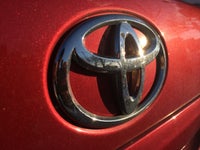 Conclusion
At first thought, the iPro Lens System is something that anyone will appreciate using, seeing that it provides us with that DSLR-like experience with its interchangeable lens. However, when we look at its price, which isn't cheap at $229 for the three piece lens system.
Rather, the types of individuals that will find value in its steep cost are those who have a passion for taking photos – especially those who actually make the time and plan out each and every single shot. Hardcore and experienced photographers will relish on the delightful results that the iPro Lens System offers. For those with a higher level of talent, they'll have the tools to deliver results that some people might confuse to being professional grade quality – all of this coming from an iPhone of course.