Xiaomi Redmi Note 3 Review
50
Camera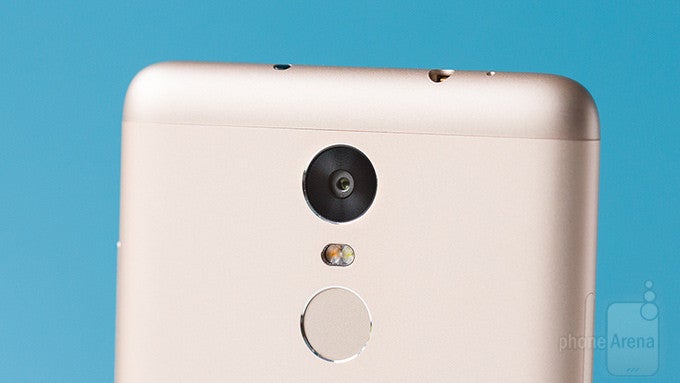 Releasing a phone at a low price point requires some corners to be cut, and the Redmi Note 3's weak link appears to be the camera. Yes, it gets the job done given enough light, but its image quality is average at best. And that's even though the setup seems promising on paper: the camera shoots 16MP stills, the sensor boasts phase-detection autofocus, and the lens has a wide, F2.0 aperture.
motion
and time-lapse video are all present. It also goes as far as to include a few extras, including a Straighten mode, which automatically crops the frame at an angle to give you a perfectly leveled horizon every time, and the so-called Hand-Held Twilight mode (labeled HHT), which stacks several frames together to give you better low-light scenery photos. There's even a built-in QR code scanner feature, which is neat.
But as we implied above, image quality isn't exactly out of this world. In daytime shots, we see that the Xiaomi Redmi Note 3 struggles with dynamics range, as evident from the overexposed highlights in its photos. Switching to HDR mode, which is done only manually, helps only to some extent and adds a noticeable delay between shots. We're also disappointed to see that detail quality is mediocre despite the sensor's high megapixel count. As expected, matters get even worse in low light situations. Colors appear lifeless, and many of my shots came out blurry because my hand wasn't perfectly steady. Don't bother enabling HDR mode in these cases. You're pretty much guaranteed to end up with a blurry photo.
As for the 5MP front-facing camera, it gets the job done for snapping the occasional selfie. But again, low-light images are of poor quality.
Xiaomi Redmi Note 3 sample images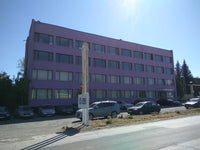 Videos are shot at up to 1080p resolution and look good, as long as the light conditions are good. Sound is also clear, with decent loudness to it. Low-light videos, however, are plagued by motion blur, so keep that in mind when shooting indoors.
Multimedia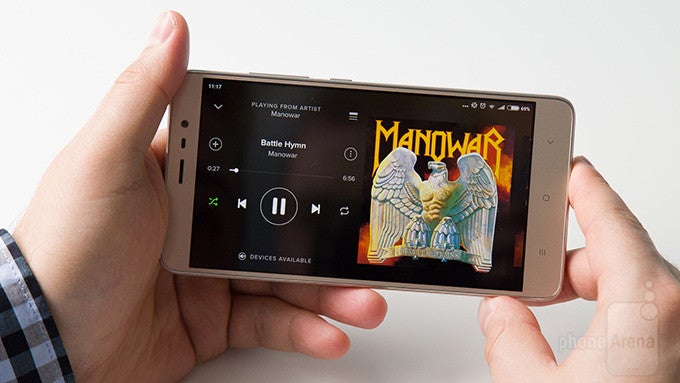 The image gallery app pre-loaded on the Xiaomi Redmi Note 3 has all the basics covered. It comes with multiple image editing tools and can even backup photos to Mi Cloud, as long as you get that working. But I won't blame you if you choose to go with Google Photos, as it has better editing tools and can also backup your images. No less importantly, MIUI's gallery doesn't bring your most commonly used apps to the top of the share menu. You have to do that manually.
With a screen so large, watching the occasional YouTube video is convenient, but the speaker kind of spoils the experience. Sure, it is loud, and sound quality is pretty much okay, but its position on the back kills a great deal of the volume output, unless I do "the scoop" to channel sound towards me.
As an added bonus, I got an IR blaster on my Xiaomi Redmi Note 3, as well as a pre-loaded app to use it. I could reliably control my Sony Bravia TV from across the room from up to 14 feet (~4 meters) away. Beyond that point, there was a slight lag with my input, but the remote still worked. The remote control feature works with all kinds of appliances – from TVs to air conditioners and even cameras.