Sony Xperia ZR Review
99+
Camera
Like many other things in this phone, Sony has also
personalized the camera interface
. The app is pretty easy to get the hang of, as most of the important options are just one or two taps away. Shooting modes, for example, are one of those things that are very easy to reach. What's of particular interes there is
Sony's 'Super auto' mode
, which dynamically changes the shooting mode based on the type of scene you're currently framing. It tends to work pretty well most of the times. The camera app does take 2-3 seconds to initialize after a cold-start, though consecutive launches are almost instantaneous. There's also little to no delay between saving a taken photo and getting ready to take the next one, so overall, we can't have any complaints speed-wise.
The Xperia ZR is equipped with a
13MP camera
, which might seem impressive to some, but the quality of the images is actually average. The worst thing about the ZR's shots is that they often appear underexposed, causing them look darker than the actual environment that you took them in. Besides, although the resolution itself is the more than sufficient 4128x3096 pixels (granted you're shooting at 13MP and in 4:3 aspect ratio), once you zoom in to take a good look at the fine details, it's easy to notice some chubby pixelized clusters giving the photo a somewhat digitized appearance. Of course, no one views pictures from their summer vacation this way, so they are still detailed enough for everyday use cases like sharing on Facebook, Twitter or other social networks.
On the plus side, colors tend to keep a mostly realistic balance, while good macro images are a piece of cake to make with the Xperia ZR.
Outdoor photos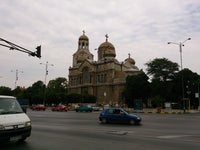 Moving
indoors
, all the disadvantages of the camera are once again visible, especially the digital noise, which will accompany your indoor pictures every step of the way. Also, do not expect wonders from the LED flash, as it's on the weaker side, struggling to illuminate even a small room.
As with photos, the worst part about the
1080p video
that you can record with the Sony Xperia ZR is its
underexposure
. Aside from that, there are some
slight problems with the continuous autofocus
, while sharpness is about average. It's by no means an award-winning 1080p video, but it can still do the job when you aren't bringing your point-and-shoot with you.
Sony Xperia ZR Sample Video:
Sony Xperia ZR Indoor Sample Video:
Multimedia
The Sony Xperia ZR is a
great phone to watch video on
. The display is mostly good-looking and big enough so you can even watch full-length movies on it, if need be. It
supports all the popular formats
, and even if you manage to find a video that is not playable with the stock player, you should be able to fix this by downloading a capable third-party player from the Play Store.
The Xperia ZR comes with a
Sony headset in the box
, and the sound it provides is OK. Unfortunately, the earphones are of the stick-them-deep-down-your-ears type, which makes them somewhat uncomfortable to use. You simply have to make sure that they fit very tightly, because otherwise you won't be enjoying any bass. The
Walkman music player is quite cool and simplistic
. It sports some interesting features like ClearAudio+, which aims to give some more clarity to the sound, though it's basically a specific EQ preset. There are also some other sound enhancing tools like xLOUD, as well as a regular equalizer with many presents, including a custom option.
Sadly, while the handset's loudspeaker manages to produce some OK sounding tones, its
loudness is actually on the weaker side
. It's not a bad speaker, but doesn't stand out in any way. Even the xLOUD option can't bring it to a more satisfying level.