Sony Xperia Z3v Review
42
Camera
Image quality is on par to what we've seen already, so there are no surprises here.
The results, however, aren't all that shocking. In fact, it's hard to even visualize the difference of its quality over its siblings. Outdoor shots where lighting is plentiful come out excellent, as it delivers enough detail and natural colors to give it a pleasant quality – albeit, it sometimes falls victim to over-exposure. Snapping photos under low light is another story, since we're not surprised to find its photos being softer in tone, which means that it's light on detail, but at least noise is kept to a minimum.
Sony Xperia Z3v sample images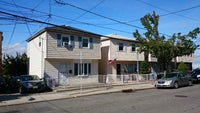 Switching gears and checking out its video recording quality, the results are clearly favorable, but we wouldn't go far to say that it's perfect. Details are decent, but like its still image quality, it sometimes exhibits an over-exposed composition. Thankfully, 4K video recording is in tow – giving it that future proof element.
Multimedia
Sony's Walkman music player continues to bear one of the best looking interfaces.
We really can't complain about its video playback performance, mainly because it's presentable with its large and high-resolution display. All sorts of videos play smoothly, of course, but unlike some of its direct rivals, the Z3v lacks a multi-tasking element where videos can be "minimized."