Sony Xperia Z1 Compact vs Samsung Galaxy S4
12
Camera
The Xperia Z1 Compact features an impressively large image sensor for its size, and for a smartphone in general. It's got the same 20.7-megapixel 1/2.3" camera as the Xperia Z1, while the Samsung Galaxy S4 sports a 13-megapixel camera with a smaller 1/3.06" sensor. That's a huge difference – Sony's sensor is 72% larger, and a larger sensor is capable of better capturing light and is key in enabling better shots, especially when light gets scarce. The Z1 Compact's camera also comes with a wide f/2.0 aperture, letting more light in than the f/2.2 lens of the Galaxy S4. In addition, the Xperia Z1 Compact has a larger, 27mm focal length (compared to 31mm on the S4), so that you can get more of a scene to fit in a shot.
Both cameras are quick to start, but the Galaxy S4 captures images faster. With all its carefully explained shooting modes and large buttons, the Samsung user interface offers many more options like well-explained shooting modes that you can use. In contrast, the Z1 Compact's "Superiour auto" mode automatically picks what it thinks is the right shooting mode for a scene, but does not allow you to manually pick one. Nonetheless, both cover the essentials with HDR shooting and burst mode shots. Access to manual settings like ISO and white balance are also readily available on both camera apps, great for more advanced photographers.
Images captured on the two handsets are some of the best you can get out of a smartphone - detailed, sharp and rich in color. Nonetheless, the Xperia Z1 has a slight
edge
as it captures sharper and more realistic looking photographs than the Galaxy S4. This is not to discount the excellent images that the S4 shoots, but it's a nuance that's noticeable as the S4 images tend to be a bit too contrasty. It's worth mentioning that when you shoot in auto mode, the Xperia Z1 Compact actually captures 8-megapixel images by combining multiple pixels from the original 20-megapixel shot into 'super' pixels with better clarity and color.
Indoors, where light gets scarce, the Xperia Z1 still retains its lead. It captures images with a slightly better color balance than the Galaxy S4. Sony's phone also has the slightly more powerful LED flash.
Sample images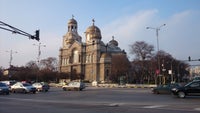 For video recording, both handsets capture footage of up to 1920 x 1080-
pixel
resolution with a frame rate of around 30 fps. Both recordings are very smooth, without any skipped frames, and provide plentiful detail. However, the Z1 Compact does provide more detail, and the slightly sharper and more realistic image. Sony's phone also records slightly cleaner audio, picking up less wind noise.
Sample Videos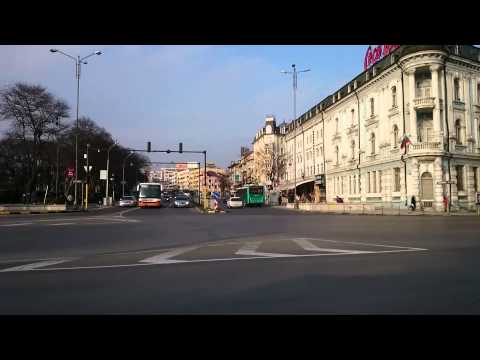 Multimedia
A large screen plays a huge part of the media experience on a smartphone where every fraction of an inch makes a difference. That is why, the Galaxy S4 with its much larger 5-inch display, has the upper hand when it comes to watching videos or looking through images. The Xperia Z1 Compact's 4.3-inch screen is still usable for your media needs, and with its improved viewing angles the experience is better than on previous Sony phones.
For video, both phones chew through common file formats with ease and, of course, have no trouble decoding 1080p video. For music, the Z1 Compact features the Sony Walkman app with its modern looks, and plenty of features like lyrics and artist information that it pulls from the web. Samsung's app lacks the visual flare of its Sony counterpart (and these fancy functions), but for all else, it works just as fine, and both have equalizers that you can use to control the sound experience.
Sound from the loudspeakers is nothing to write home about on both phones, and it falls short of the best ones out there. Sound volume is fine on the Galaxy S4, but it is actually a bit too quiet on the Xperia Z1 Compact, probably because of its water-proof construction, but we still wish it was louder.